Lil Durk & OTF – Only The Family Involved Vol. 1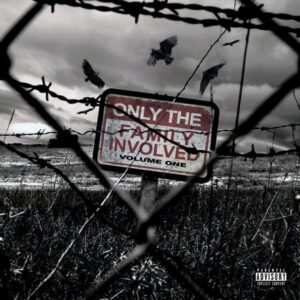 Stream the first compilation project from Lil Durk & his OTF family.
Lil Durk decides to come through and share a new compilation project with his OTF family titled "Only The Family Involved: Vol. 1." The 13-track project highlights Durk's entire OTF family, including OTF Ikey, Doodie Lo, Nimic Revenue, Booka 600, & Yung Tory.
Tracklist:
1. In A Hole (Feat. Lil Durk)
2. How We Living (Feat. OTF Ikey & Lil Durk)
3. Dirty Diana (Feat. Lil Durk & YFN Lucci)
4. Dedication (Feat. Lil Durk)
5. Don't Forget (Feat. Doodie Lo)
6. Happy Gilmore (Feat. Mimic Revenue)
7. Rockstar (Feat. Yung Tory)
8. Back In The Day (Feat. Lil Durk x Nimic Revenue)
9. Remembrance (Feat. Lil Durk)
10. Play Yo Role (Feat. Lil Durk, Booka 600, OTF Ikey & Doodie Lo)
11. 7:30 (Feat. Booka 600 x Lil Durk)
12. Real N*gga (Feat. OTF Ikey)
13. Trenches (Feat. Lil Durk, Doodie Lo, OTF Ikey, 300 OJ & JL)