Man Attacks 5 TSA Agents At Phoenix Sky Harbor Airport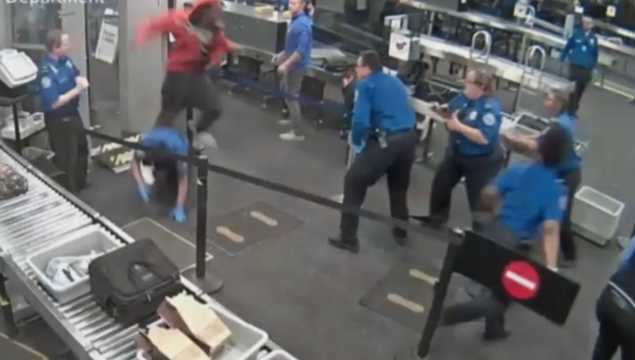 PHOENIX (AP/FOX 10) — FOX 10 has obtained video from an anonymous source that shows the frightening moments of an attack against five TSA agents at Phoenix Sky Harbor Airport on Tuesday.
The video is taken from surveillance cameras positioned at a security checkpoint at Sky Harbor's Terminal 4. In the video, a man is seen barreling his way through a metal detector, and start swinging at agents. The man knocked a few of them down before staff members were able to tackle him to the ground.