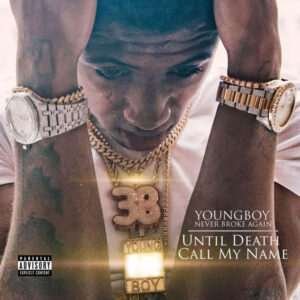 Baton Rouge rapper NBA YoungBoy delivers his debut album "Until Death Call My Name."
Just as promised, NBA Youngboy drops his new project "Until Death Call My Name." The 13-track offering features guest appearances from Future, Birdman and Lil Baby.
We've already gotten a taste of the offering on previously-released tracks "Diamond Teeth Samurai" and "Right or Wrong" featuring Future.
Stream the project in full below!
Tracklist:
1. "Overdose"
2. "Preach"
3. "Diamond Teeth Samurai"
4. "Outside Today"
5. "Astronaut Kid"
6. "We Poppin" featuring Birdman
7. Solar Eclipse"
8. "Villain"
9. "Traumatized" featuring Lil Baby
10. "Worth It"
11. "Right or Wrong" featuring Future
12. "Public Figure"
13. "Rags to Riches"