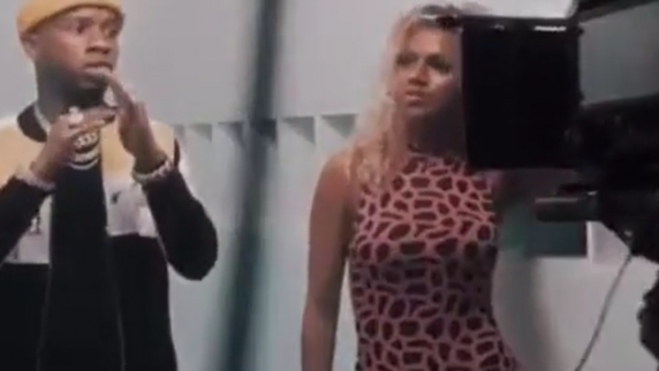 Tory Lanez Director Tries Swapping Out Dark Skinned Model For Light Skinned One But He Wasn't With It.
In a behind the scenes clip which Tory Lanez, 26, posted over the weekend, the R&B singer is seen filming a scene with dark-skinned black model Rolanda Catapano.
However, Rolanda suddenly walks off set and is replaced by light-skinned model Mia Rothwell.
Tory claimed that Rolanda was asked to leave by a music video director but filmmaker Capone from duo Capone x Guise, has denied this.