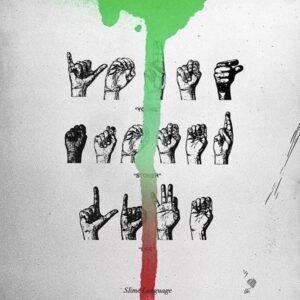 Listen to Young Thug's "Slime Language" album.
YSL boss Young Thug releases his new project "Slime Language." 12 tracks in total, featuring guest appearances from Lil Baby, Lil Uzi Vert, Gunna, Duke, Tracy T, Jacquees, and Lil Duke and more. Production is handled by Wheezy, Southside, TM88, & others.
Stream the project in its entirety via Apple Music and Spotify.
Tracklist:
01. Tsunami
02. U Ain't Slime Enough (feat. Karlae & Duke)
03. Gain Clout
04. Oh Yeah (feat. HiDoraah)
05. Audemar (feat. Tracy T)
06. Chanel (Go Get It) [feat. Gunna & Lil Baby]
07. Dirty Shoes (feat. Gunna)
08. It's A Slime (feat. Lil Uzi Vert)
09. Scoliosis (feat. Gunna & Duke)
10. Goin Up (feat. Lil Keed)
11. January 1st (feat. Jacquees & Trap Boy Freddy)
12. Chains Choking Me (feat. Gunna)
13. STS (feat. Strick)
14. Expensive (feat. HiDoraah & Dolly)
15. Slimed In (feat. Nechie)