Moneybagg Yo's father is a Memphis O.G. named HD White. According sources, HD White has been a well known "street" OG for decades. And he's been trying to launch a rap career for a while also.
When Moneybagg's career took off, the father says that Moneybagg acted like he didn't know his father anymore.
HD White went on Facebook, and fired some direct shots at Moneybagg Yo.
Here are some of the shots that Moneybagg's dad fired on him: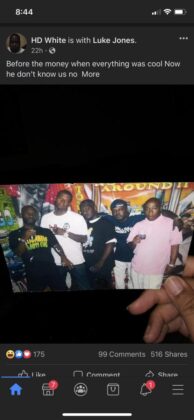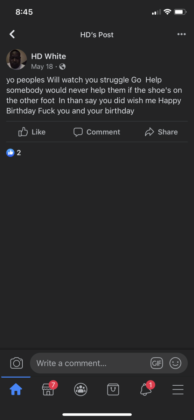 HD White just re-launched one of his old tracks – and it's getting buzz and is popping in the streets of Memphis.